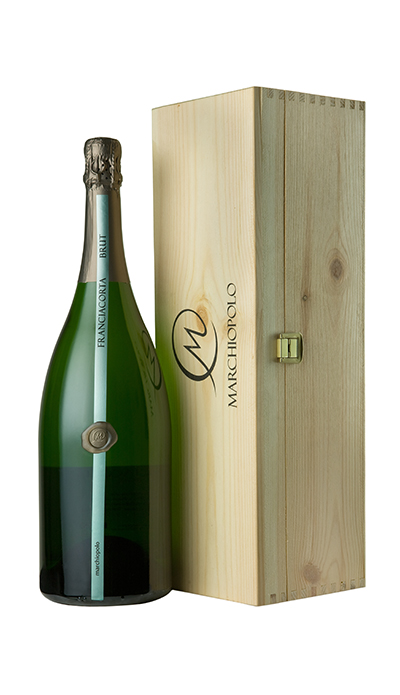 FRANCIACORTA BRUT MAGNUM
Franciacorta Brut D.o.c.g.
The vineyards are situated in the municipality of Cazzago San Martino (Brescia), considered the quintessential home of Italian sparkling wines. The wine is a blend of 90% Chardonnay and 10% Pinot Nero grapes and following fermentation it is aged on the yeast for at least 50 months before disgorging. The complex, pervasive nose of sweet flowers and patisserie is accompanied by a dynamic yet soft fruity palate, a generous mousse and a very fine bead.
Name: FRANCIACORTA BRUT MAGNUM
Tipology: Magnum 1,5 l in wood box
Appellation: Franciacorta Brut D.o.c.g.
Varieties: Chardonnay, Pinot Nero
Production area: Wineyards on Franciacorta hills
Organoleptic description:
Yellow-greenish colour, good intensity, persistent and fine pérlage. Fruity and grassy scents, together with a mellow backery fragrance. Rightly soft recalls the whole memory of its evolution. Continuous, balanced and persistent.
Regione: Lombardia