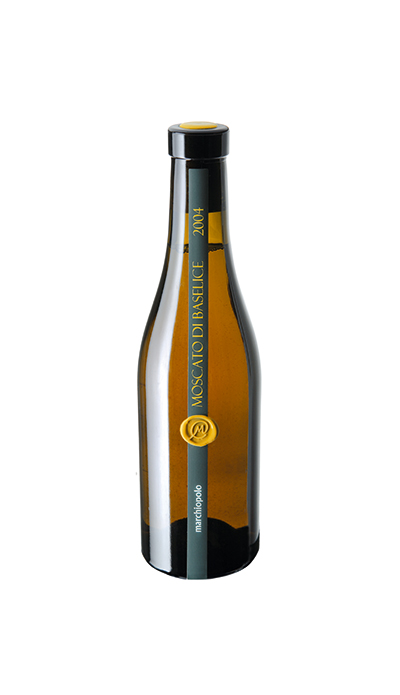 MOSCATO DI BASELICE 2004
Bianco Passito Beneventano Igt
Strange but true, Moscato is a traditional product with strong links to the history and culture of the Baselice territory. It belongs to the path of revival and revaluation of an area with a good but not fully understood potential. The habitat of Baselice influences the profile of this Moscato, producing peculiar and even extraordinay properties in terms of scent and flavour.
Name: MOSCATO DI BASELICE 2004
Tipology: Borgonotta 375 ml
Appellation: Bianco Passito Beneventano Igt
Varieties: Moscato giallo
Production area: Wineyards with good sun-exposure situated in the Baselice area
Organoleptic description:
Intense yellow colour, very characteristic scent, harmonically sweet with good structure, full and persistent.
Regione: Campania