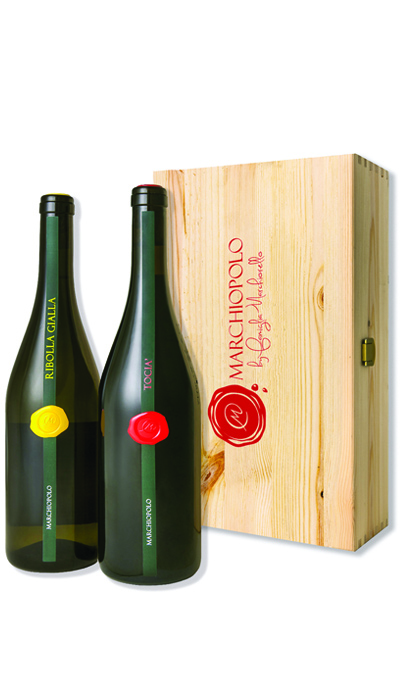 "SPRING AND AUTUMN"
COLLIO RIBOLLA GIALLA
This is the native Friuli grape variety that gives the best expression of terroir. This modern interpretation of the "queen of Oslavia grapes" vaunts a highly alluring nose and palate that offer stunningly forthright pure fruit.
TOCIA'-VALPOLICELLA RIPASSO
The wine is a blend of Corvina Veronese (50%), Corvinone (30%) and Rondinella (20%) that is refermented on the lees of Amarone and Recioto, before ageing in oak casks and then in the bottle. The result is particularly intriguing, with notes of morello cherry, raspberry, tobacco, and leather, revealing good balance and a long finish.
Wood box containing:
-1 x 750 ml bottle of Collio Ribolla Gialla 2017
-1 x 750ml bottle of Tocià-Valpolicella Ripasso 2014
Name: "SPRING AND AUTUMN"